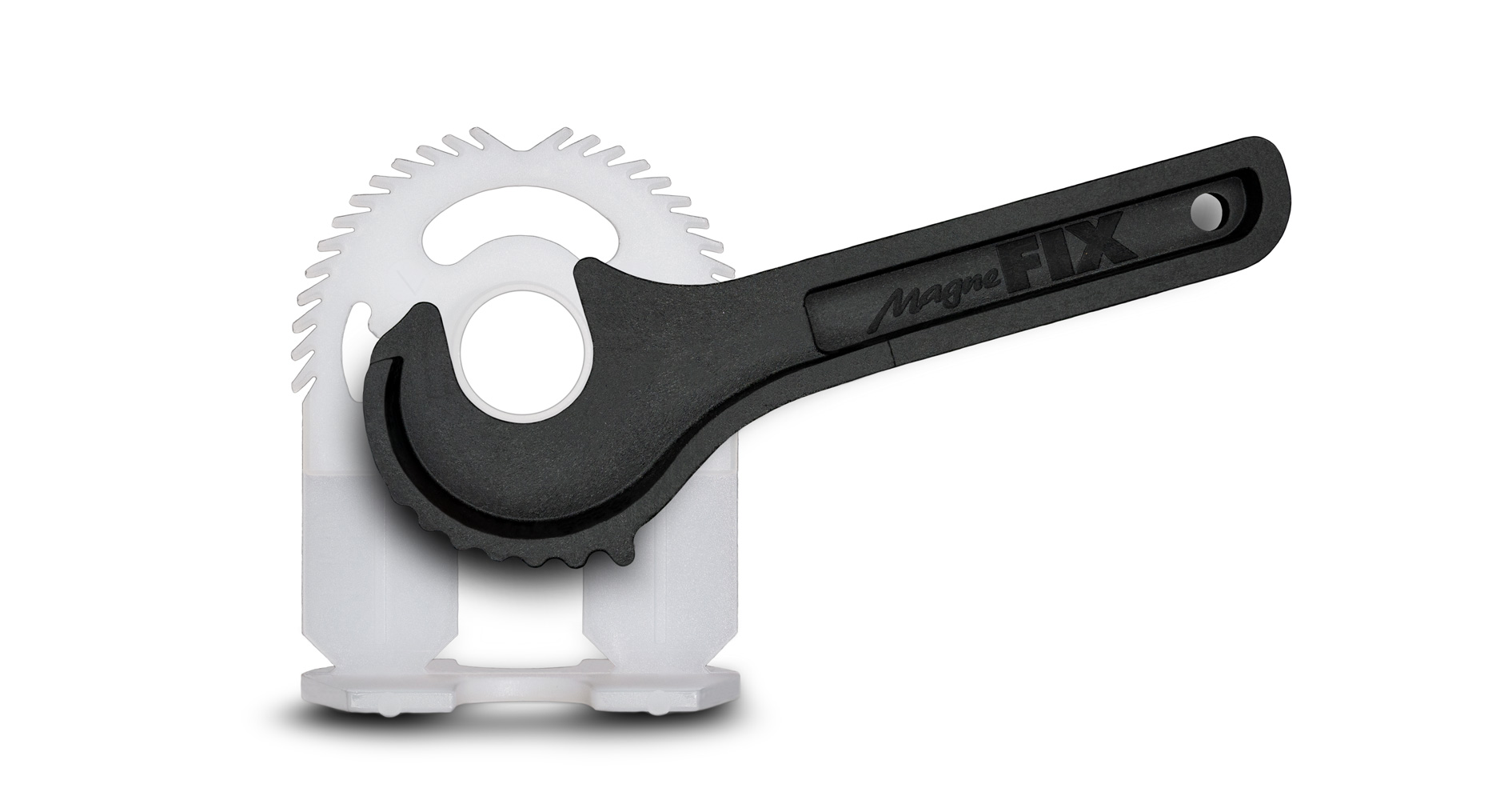 We at MM-93 Ltd., a company engaged in interior and industrial repairs, have developed a completely new stone and tile levelling system. In the development process of the Magnefix system, we were driven entirely by the perspective of users, and as such we state that: Magnefix was created by craftsmen for craftsmen!
Based on our 25 years of experience in the field of industrial repairs, together with a team of specialists and tilers, we have found an innovative way to level stones and tiles, saving time,effort and money. This gave birth to the idea of ​​the simplest and most reliable system known on the market to date. Magnefiks Ltd. was established in 2019 in Plovdiv, Bulgaria. We are manufacturers of the Magnefix stone and tile leveling system. Our product is an international trademark, it has two worldwide patents protected – for industrial design and for utility model, and has distinctive features compared to other
analogues on the market. Unlike them, the Magnefix system consists of only two parts – a plate and a wrench and is practically applicable to stones and tiles with thickness of 3 to 23 mm.
It is made of extremely strong material – Polyamide technyl, which retains its qualities at temperatures from -50 to +175 degrees. The wrench is made of glass-filled polyamide and there is a built-in eccentric wheel nut that acts as a first class lever – thus achieving maximum compression force with minimum effort – without unnecessary strain, without the use of plier clamps and other tools.
√ To make the installation of stones and tiles as easy as possible!

√ To save you time, effort, and money!

√ To have the pleasure of a job well done!
ВСИЧКИ ПРАВА ЗАПАЗЕНИ 2020 ® "МАГНЕФИКС"ЕООД